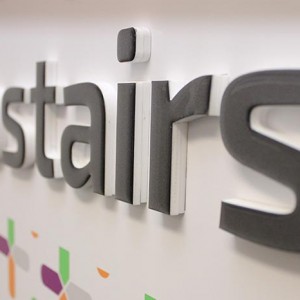 Grab attention. Create interest. Develop desire with eye catching 3D signage.
When you need to make a statement with your signage, position your brand or just demand attention, use the extra dimension of 3D signage to get the impact you need.
Laser Cut 3D signage can be fabricated from a variety of cost effective materials to suit almost any environment. Indoors, outdoors, it doesn't matter. In an age of flexible use materials, computer controlled laser cutting machinery and no limit digital design software, the only limit to what can be achieved is your imagination.
Your 3D signage will be:
Designed to meet your specifications
Made from materials to suit the environment
Custom made to order
Have eye-ball grabbing impact!
Still not sure if your use case is suitable for 3D signage? Contact us via email or call (04) 560 4545.
Ready to get the ball rolling? 
Need help with installation?
It costs a little extra, but we'd be happy to arrange installation for you. Just ask!